Tyler Trusted Leader in Restoration and Clean-Up, Since 1976
24/7 Emergency Services
Asbestos Removal Services in Tyler, Whitehouse, & Longview
Most homes built in the 1980s or earlier have high amounts of asbestos in their building materials. Asbestos is a carcinogenic mineral that may result in health conditions such as lung cancer, mesothelioma, asbestosis, and other respiratory diseases. Although asbestos use is restricted in the U.S. today, it is not entirely banned and can still be found in many places.
To safeguard you and your family, Dalworth Restoration Tyler offers effective asbestos removal services that are CDC-approved to improve the health of your home environment. If you suspect asbestos to be present in your house, call Dalworth Restoration Tyler to remove it effectively and affordably. We are available 24/7 in Tyler, Longview, Van, Whitehouse, & more areas throughout East Texas. Dial 903-320-4262 or click here to schedule an appointment with our certified professionals.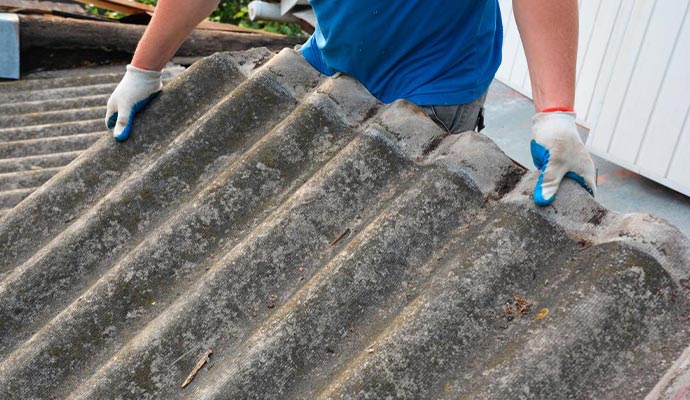 Where Can I Find Asbestos in My Home?
During natural disasters, renovation & demolishing, asbestos particles may become airborne, leading to a dangerous indoor atmosphere. Asbestos exposure is a health hazard & can result in severe health issues. It is better to know possible areas in your home where asbestos can be found. They are:
Siding
In your drywalls
Roofing shingles
Soundproofing or decorative material
Insulation of roof, attic, ductwork, & pipes
Asbestos insulation for oil and coal furnaces and door gaskets
Some walls and floors may be protected with asbestos paper, millboard, or cement sheets
Steam pipes in older houses have asbestos material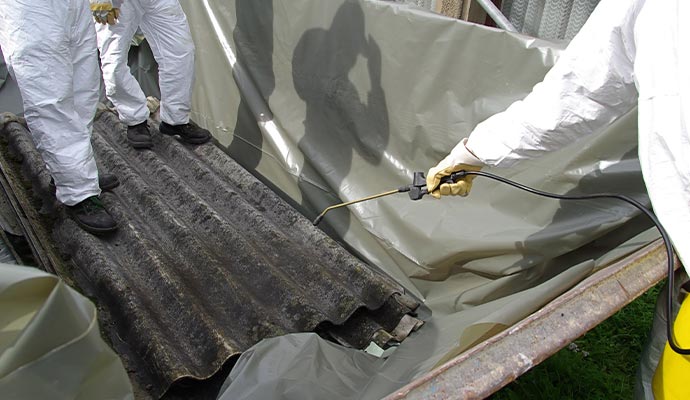 Professional & Effective Asbestos Removal Services
Asbestos is difficult to detect, especially because it is usually mixed with other materials such as concrete or asphalt. Moreover, The Environmental Protection Agency (EPA) has guidelines that require asbestos inspections and asbestos surveys. Thus, a professional team is required to properly test for asbestos. Dalworth Restoration Tyler's experience is equipped with cutting-edge tools that can remove asbestos from your property efficiently.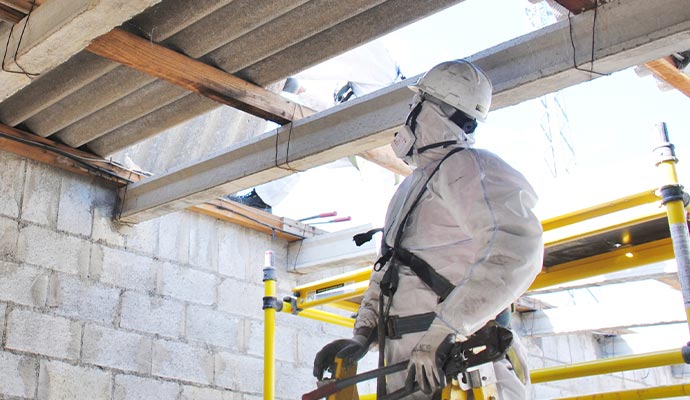 Asbestos Removal From Various Commercial Properties
We have the expertise and skills to eliminate asbestos health risks from:
Retail Locations
Office Buildings
Academic campuses
Government offices
Nursing Homes/Retirement Homes
Hotels
Churches
Day Cares
Private homes
Hospital Rooms
Contact Dalworth Restoration Tyler to Protect Your Property from Asbestos
In efforts at getting rid of asbestos, Dalworth Restoration Tyler offers high-quality testing, inspection & removal services at cost-effective prices. Our services are available 24/7 for both residential & commercial properties residing in Tyler & nearby areas in East Texas. Other services we offer include disaster restoration for fire, water, & storm damage as well as disinfecting services to improve hygiene. Give us a call TODAY at 903-320-4262 for asbestos removal by qualified professionals.