Tyler Trusted Leader in Restoration and Clean-Up, Since 1976
24/7 Emergency Services
Water Pipe Break Repair Services in Tyler and Longview, TX
There are many reasons behind water pipe breaks in your building, including corrosive or frozen pipes, excessive pressure in the pipe, and old infrastructure. When a pipe breaks in your house or business, getting it repaired ASAP is crucial to decrease the risk of long-lasting water damage and mold & mildew growth.
Don't worry. Dalworth Restoration Tyler is there to help you out. We provide top-quality water pipe break repair services in the Tyler and Longview areas. Since its establishment in 1976, our company has become a popular brand in the restoration industry.
Our IICRC-certified technicians will leave no stone unturned to repair your water pipe break. Our commitment is to satisfy our customers with our high-quality services. To talk with our response team, call at 903-320-4262.
Why Should You Choose Professional Water Pipe Break Repair Services in Tyler?
When the water pipe breaks, your life can become extremely inconvenient. It is recommended to hire a professional company that can perform water line repair instead of repairing it by yourself. The reasons behind that are given below: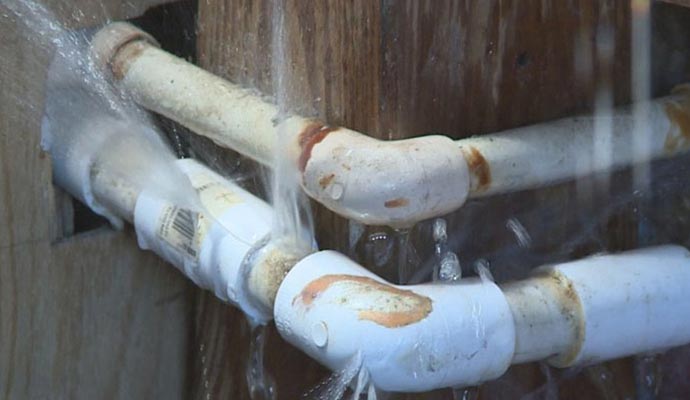 Provides you with affordable water break repair services
Professionals will prevent structural damage
Prevents dangerous mold growth
Keeps your utility bills in check
Professionals will repair your broken water pipe in only one day
Replacement pipes provided by professionals are more long-lasting
Professionals will prevent it from happening in the future
Professionals will waste less water
Increases the value of your house
Ensures that your family gets cleaner water