Tyler Trusted Leader in Restoration and Clean-Up, Since 1976
24/7 Emergency Services
Board-Up Services in Tyler, Whitehouse, & Longview
When you need emergency board-up services after a tragedy at your home or office in East Texas, contact the proven professionals at Dalworth Restoration Tyler. Whether your property has been damaged by fire, flood, storm, or another event, you must act quickly to protect it throughout the restoration process from additional damages.
We offer board-up services to ensure that your property is protected from intruders, vandals, pests, inclement weather, and other issues that can lead to additional structural damage. Boarding up and sealing off any missing walls, doors, or windows in Gladewater, Grand Saline, Henderson, Jacksonville, and other East Texas cities within our service area is essential to the restoration process. For a damaged roof or broken windows, plug all open areas with plywood and roof tarps to protect your property from additional issues. For more information, dial 903-320-4262 or click here to schedule board-up services at your property in East Texas.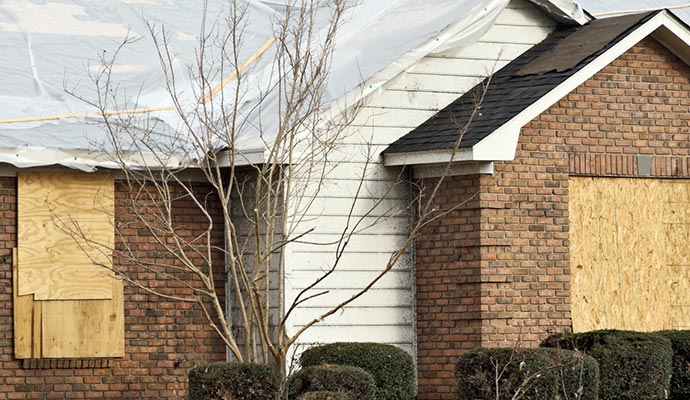 24/7 Board-Up Services by Dalworth Restoration Tyler
We are the go-to restoration company for emergency board-up services because we have everything needed to secure any building, whether it be a home, office, hotel, apartment building, church, or hospital.
Once we have a good handle on what you require, we can implement a board-up process that keeps severe damage to a minimum. Our inspection approach allows us to effectively board up any & all access points: doors, windows, roofs, garage doors, and more. We also can deal directly with your insurance provider.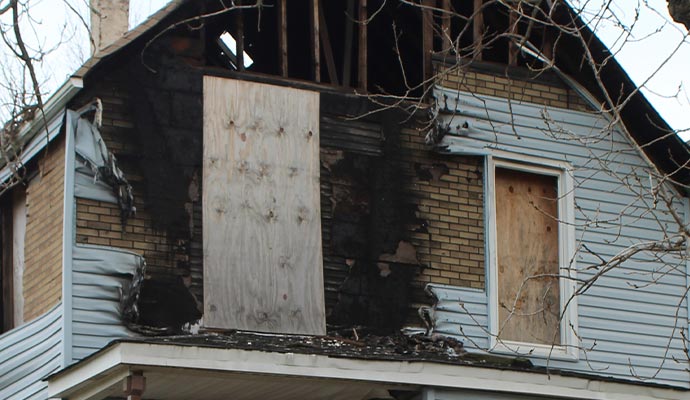 Protect Your Property from Further Damage in Tyler & Longview, TX
After a fire, flood, storm, or act of vandalism has wreaked havoc on your home or business, it is important to secure the building with emergency board-up services from Dalworth Restoration Tyler so that the property is protected all the way through the reconstruction process. Having your home boarded up could save you from further damage to your property's windows, doors, and contents from additional storms, intruders, vandals, animals, & pests.
Trust Us for the Best Board-Up Services in Whitehouse, Lindale, Gladewater, & Athens
When you need to protect your damaged home or office from additional calamities during the restoration process, Dalworth Restoration Tyler offers top-notch emergency board-up services to minimize the damage. We also provide tarp-over services for damaged roofs. Call us today at 903-320-4262 to learn more about our services & techniciians or click here to book an appointment for services ASAP at your property in Tyler, Longview, Whitehouse, & Gladewater.