Tyler Trusted Leader in Restoration and Clean-Up, Since 1976
24/7 Emergency Services
Plumbing Leak Damage Restoration in Tyler and Longview, TX
Plumbing leaks are one of the most common reasons for water damage inside your building. Plumbing leaks can be challenging to detect because the water can travel along the pipe and end up far from the place where the pipe is leaking. Accurate leak detection is essential for a successful repair. If you don't repair plumbing leaks and do plumbing leak damage restoration quickly, then you can face severe issues, like a flood inside the home, mold growth, and more. Don't worry!
The expert technicians of Dalworth Restoration in Tyler are ready to help you by providing top-notch plumbing leak damage restoration services. For more than 40 years, we have been providing plumbing damage restoration services with 100% customer satisfaction in the Tyler and Longview areas in Texas.
In these years, our team has completed more than 62,000 successful restoration projects. Our 24/7 emergency response team is always available to respond to your calls. Give us a call at 903-320-4262 to learn more about our services.
Signs of Plumbing Leak Damage That You Should Notice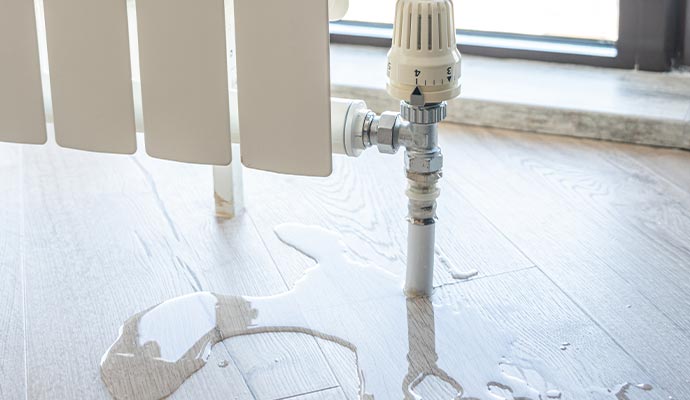 Early detection is essential to reduce costs and minimize water damage when plumbing leaks happen in your house. So, how can you spot plumbing leaks early? Keep a lookout for the below signs of plumbing leaks:
High humidity in your house
Unusual increase in water bills
Mold and mildew growth inside the home
Stains on the ceiling
Reduced water pressure while you take a shower or wash your hands
Paints and wallpapers on the walls will bubble and peel away
Even when no one is using any water, you will hear the continuous noise of running water
Water puddles on the floor, underneath your sink, or nearby your water heater
Damaged flooring or walls
Your lawn is wet on drier days