Tyler Trusted Leader in Restoration and Clean-Up, Since 1976
24/7 Emergency Services
Sewage Removal & Cleanup Services near Tyler & Longview
After having a tough day at the office, the last thing you would like to do is clean up sewage. Regrettably, these emergencies can occur without warning but don't worry. You do not need to do the dirtiest task in the world with your own hands. Dalworth Restoration Tyler is there to help you out.
Our IICRC-certified professionals will provide top-quality sewage removal & cleanup services. For more than four decades, we have established a name that you can rely on for the best water damage restoration services in Tyler and Longview, Texas.
Our skilled technicians have set the industry standard for sewage removal & cleanup services. If you want to find out the difference between Dalworth Restoration Tyler and other companies, then call at 903-320-4262 and make an appointment.
Know the Most Common Causes of Sewage Damage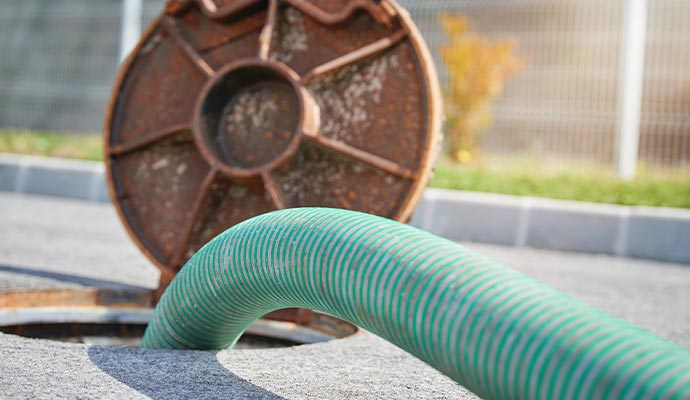 Experiencing sewage damage is not uncommon for a homeowner. When you experience sewage damage, you can face a lot of issues, such as breathing problems, spreading diseases, and mold outbreaks. The most common causes of sewage damage are given below:
Leaking sewage pipes
Improper sewage pipes installation
Broken or old sewage lines
Clogs in the sewage pipes
Cracks and holes created by tree roots in your sewage pipes
Blockages in the city's main sewerage line
Heavy rainfall and other weather events
Heavy machinery crushing the sewer pipes underground during construction work on your property
Trust Dalworth Restoration Tyler for Sewage Removal & Cleanup in Tyler and Longview, TX
Dalworth Restoration Tyler always puts its customers' needs as the first priority when it comes to sewage removal & cleanup services. Our company is bonded and insured. We also specialize in water extraction, water pipe break repair, and appliance leak cleanup services.
Our services are available in the Gladewater, Kilgore, and Lakeport areas. Contact us online or call us at 903-320-4262 to reserve an appointment.