Tyler Trusted Leader in Restoration and Clean-Up, Since 1976
24/7 Emergency Services
Content Restoration in Tyler, Longview, & Whitehouse
Content restoration rescues your prized possessions and important documents from damage inflicted by fire, flood, storm, smoke, or any other type of natural disaster or major accident. While the structural damages to your home or office are being restored, our crews also provide top-notch content restoration services at our climate-controlled restoration facility.
While on-site content restoration at your property is a rapid and effective way of repairing minor damage, even a small fire with minimal structural damage can lead to a large-scale smoke and soot issue. In most cases, pack-out services will be needed before we take your damaged possession to our climate-controlled facility. While there, we will clean & restore your damaged possessions to their pre-damaged state before returning them at a later date to your home or office once the structural restoration work is complete at your property in Whitehouse, Tyler, Longview, Henderson, Kilgore, and other cities within our service area Give us a call at 903-320-4262 to learn more about our products and services or simply click here to schedule a reservation for services at your property ASAP.
What Can Be Saved by Content Restoration from Dalworth Restoration?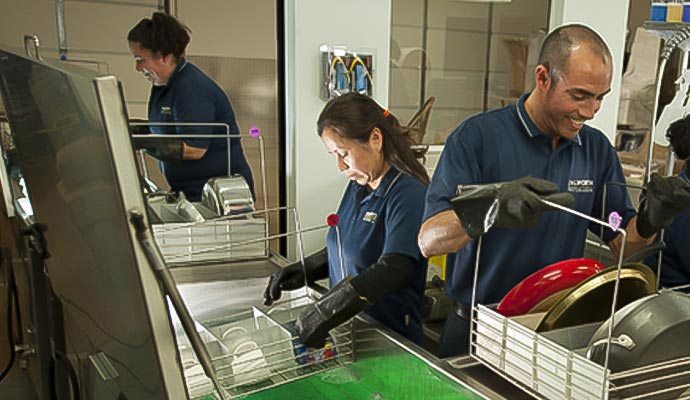 Photos & Artwork: We can hand-clean pictures, posters, and other works of art to restore them to their previous state as skilled content restoration specialists.
Furniture & Upholstery: Whether antiques or more contemporary items, we can restore smoke-damaged furniture.
Electronics: When properly dried and restored, we can recover data and functionality for laptops, tablets, cellphones, and other electronic devices.
Dishes & Other Household Items: We provide cost-effective content restoration for household items you use every day.
Rely on Us for Content Restoration in Whitehouse, Tyler, Longview, & Athens
At Dalworth Restoration Tyler, we provide a wide array of content restoration services for customers throughout our East Texas service area, including the cities of Whitehouse, Tyler, Longview, and Athens. Our emergency crews are available 24/7/365 to provide 100 percent customer satisfaction when your prized possessions have sustained fire damage, smoke & soot damage, or water damage. To learn more about our crews and their credentials, call 903-320-4262 or click here to schedule services ASAP at your property in East Texas.