Tyler Trusted Leader in Restoration and Clean-Up, Since 1976
24/7 Emergency Services
Water Damage Insurance Claims in Tyler & Longview
As a result of the chaos that water damage causes, you will need water damage restoration services to return your home or office to its pre-loss condition. Most property owners file insurance plans that pay for the majority of the damage. However, if the information on the insurance claim is not accurate and well-documented, the insurance company will not pay.
To make sure that you get the maximum settlement, the insurance specialists at Dalworth Restoration Tyler have been assisting policyholders with claims for years. We can help you with your claim as well in Tyler, Whitehouse, Longview, Henderson, Kilgore, and other cities within our service area. Our restoration teams work with all major insurance providers, and they will keep detailed records of their work to ensure a prompt and equitable claim payout. Contact us at 903-320-4262 or visit this page for additional information about scheduling water damage restoration services. After we're done, we can also help you file your insurance claim in Lindale, Jacksonville, Athens, and dozens of other cities we serve in East Texas.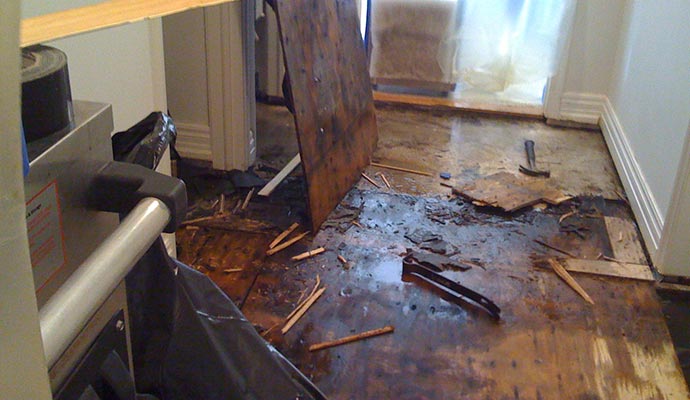 Trust Dalworth Restoration Tyler to Assist with Your Insurance Claim
In order to file a successful water damage repair insurance claim with your insurance company, it is essential that you retain detailed records of the damage to your home or office, including photographs & an itemized list of all damaged possessions. At Dalworth Restoration Tyler, we do all of that for you as part of the water damage restoration process. When the work is complete, our IICRC-certified craftsmen are certified to work directly with all major insurance carriers to ensure that you get a fast and fair settlement.
Contact Us for Water Damage Insurance Claim Assistance in Tyler, TX
We know how difficult it may be to navigate the insurance claims process. That's why our insurance specialists at Dalworth Restoration Tyler will walk you through every step of the claims process to make sure you get the settlement you deserve. In addition to insurance claims assistance, we offer a variety of restoration services that include:
To learn more, dial 903-320-4262 or click here for insurance claims assistance at your property in Tyler, Longview, Whitehouse, Lindale, and other East Texas cities.