Tyler Trusted Leader in Restoration and Clean-Up, Since 1976
24/7 Emergency Services
Disinfecting Services in Tyler, Whitehouse, & Longview
The U.S. Center for Disease Control has highly recommended professionally disinfecting businesses, homes, & other facilities if any contamination is detected. Dalworth Restoration Tyler has state-of-the-art disinfecting equipment along with efficient methods to properly disinfect and decontaminate your indoors.
Our disinfecting services can successfully eliminate threats such as Coronavirus, Norovirus, Influenza, cold, flu, staph, Hepatitis B, & other many more contagious bacteria & virus. When you need our services for your residential or commercial property, call us at 903-320-4262 or click here to schedule an appointment TODAY!
Certified Disinfecting for Homes & Businesses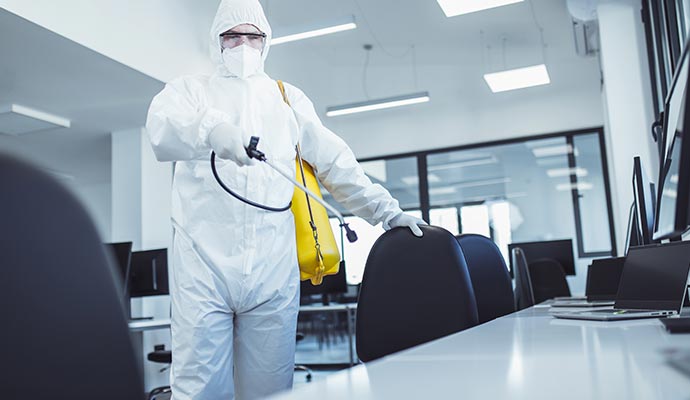 Dalworth Restoration Tyler implements efficient decontamination techniques to clean your home or business interior from harmful viruses. Our proactive cleanup protocol is approved by the CDC and is considered powerful against disease-causing bacteria. Our process includes using Disinfecting Fogger Machine which offers high efficiency when it comes to disinfecting large rooms. Our disinfecting services are available for homes, and businesses including:
Schools
Churches
Apartments
Restaurants
Retail Stores
Daycare Centers
Business Offices
Medical Facilities
Athletic Facilities
Food Service Buildings
Senior Living Facilities
Multi-Housing Unit Common Areas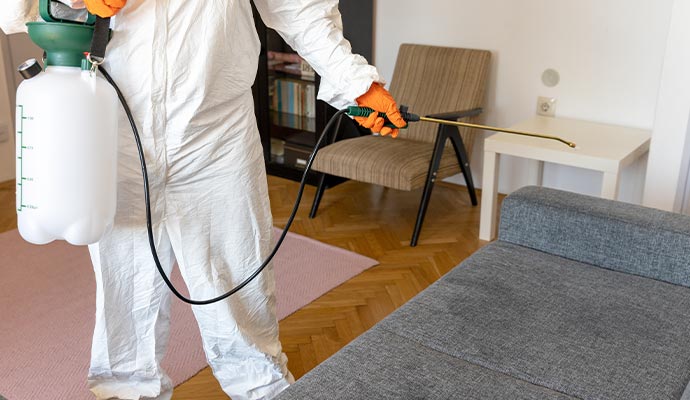 Keep Your Property's Interior Healthy with Dalworth Restoration Tyler
Yearly, countless employees fall sick and take leaves due to health issues caused by microorganisms. This also implies to kids and adult family members. Our EPA-registered disinfectants ensure your office & home environment is safe from virus contamination. When your indoors are healthy, there are fewer chances of people falling sick.
Trust Us When You Need Disinfecting Services
Since 1976, Dalworth Restoration Tyler has specialized disinfecting services for homes & businesses residing in Longview, Whitehouse, Tyler, Henderson, & other surrounding areas in East Texas. Our IICRC-Certified crew can improve the overall hygiene of your indoors at cost-effective prices. Other than disinfecting, we are also experts in:
Dial NOW at 903-320-4262 for superior disinfecting services!