Tyler Trusted Leader in Restoration and Clean-Up, Since 1976
24/7 Emergency Services
Warping of the Walls: Causes and Precautions
Sudden storms or floods can be more devastative than you think. Water can reach the wall because of roof damage or standing water after a flood. Damp or wet walls allow mold to grow fast. Wet wall absorbs moisture and sheetrock beneath your walls begins to stretch and curve. This is known as warping. This problem can be magnified by high humidity, poor drainage, or inadequate waterproofing.
Common Causes for Warping of the Walls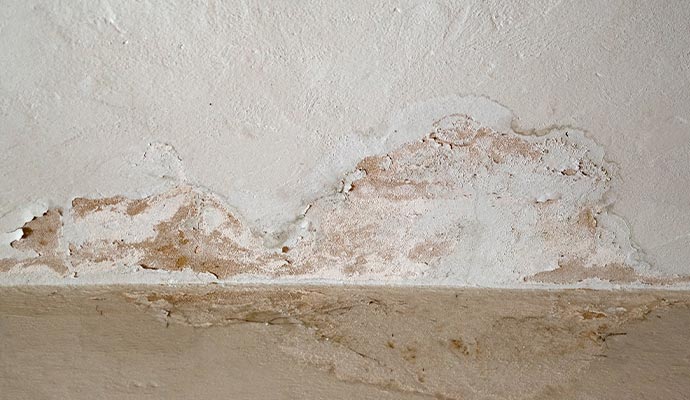 The warping of outside walls can be caused by any type of water damage. Some common causes are given below-
Natural calamities: Extreme floods or heavy rains create excess water that can clog drains.
Defective appliances: Appliances like air conditioners, washing machines, and dishwashers, may malfunction as a result of aging or casual handling.
Humidity: Humidity could be to blame for the warping of the wall also. Damp walls absorb the moisture in the air and cause warping.
Construction flaws: Warped walls can also happen due to poor building construction. Warped walls may be a result of the paneling you choose for the interior.
Sewage or plumbing problems: These are caused by aging, corrosion, high water pressure, or freezing. They can also be caused by blockages that result in clean water or sewage overflows. Warped walls are a result of these.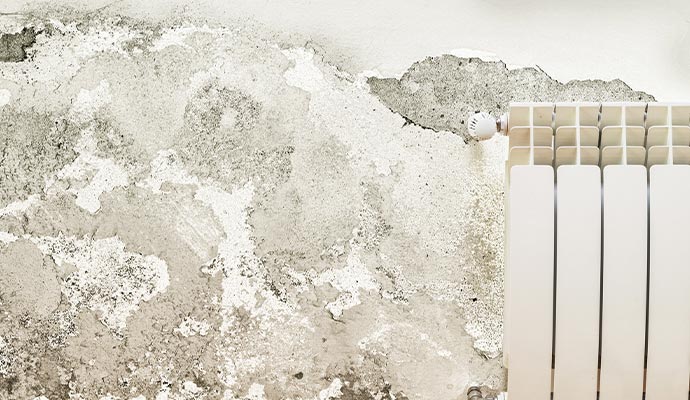 Precautions to Avoid Warped walls
There are precautions you can take to prevent the wall from being warped. This issue can be avoided by following the below things-
Ensure that the walls in your home or workplace are always dry.
A musty atmosphere must be avoided by reducing humidity.
Check that your water pipes and appliances are in good working order.
Make sure there are no water leaks from pipes or appliances that could cause the wall to become damp.
Installation of a moisture meter is recommended for timely moisture monitoring.
Lastly, while installing walls, ask installers to leave a minimum space between each panel for this issue.
Choose Dalworth Restoration Tyler to Restore your Warped Structure
It is important to make sure that the structure of your home is not affected by warped walls. Whenever you find warping in walls at your establishment, contact Dalworth Restoration Tyler right away. Using our extensive knowledge and years of experience, we can restore the structure of your home or a damaged wall caused by any type of water damage.
Water extraction, appliance leak cleanup, structural damage restoration, damaged floor restoration due to water, etc services are included in our water damage restoration. You are in the right place if you reside near Tyler, Whitehouse, Longview, Henderson, Kilgore, and other cities within our service area in Texas.
Call us anytime at 903-320-4262 without hesitation to restore the warped wall or for any water-related damage. Click here to know more about our services.